Answers below. See the previous five states.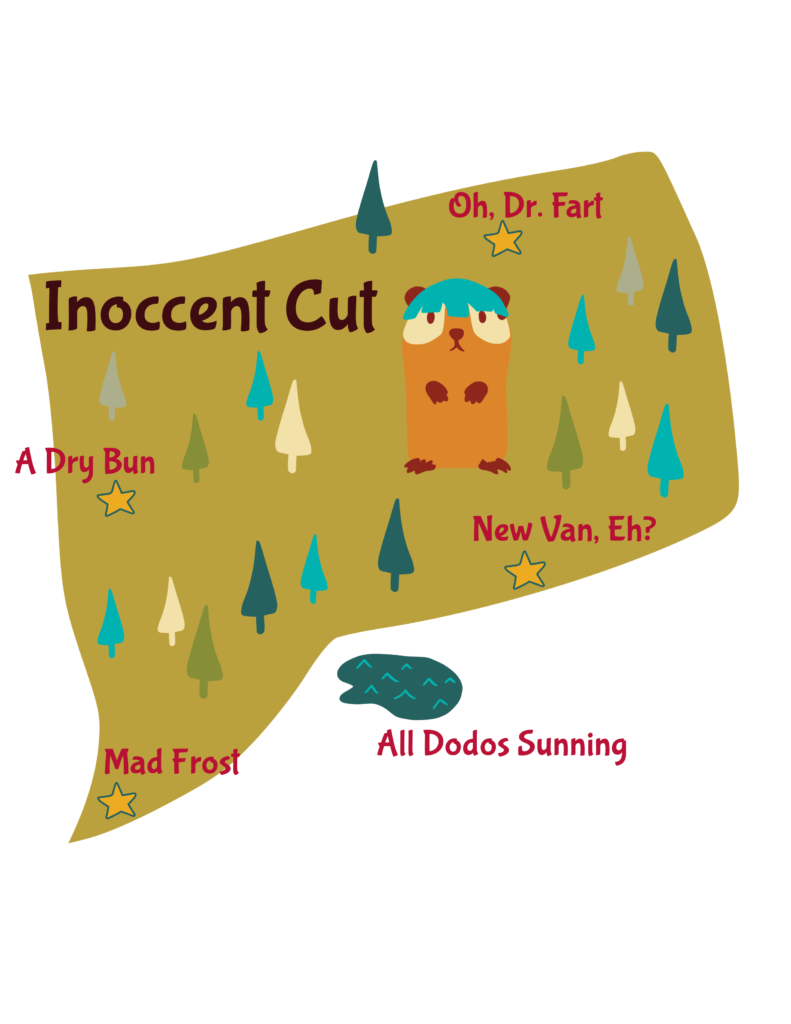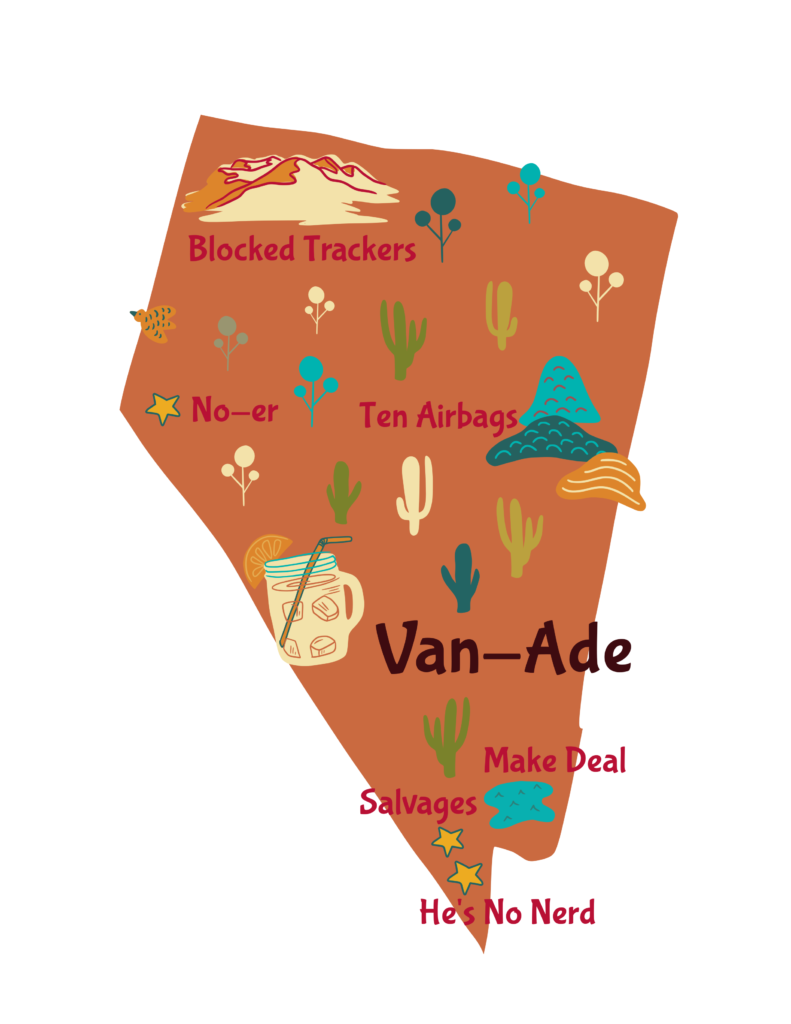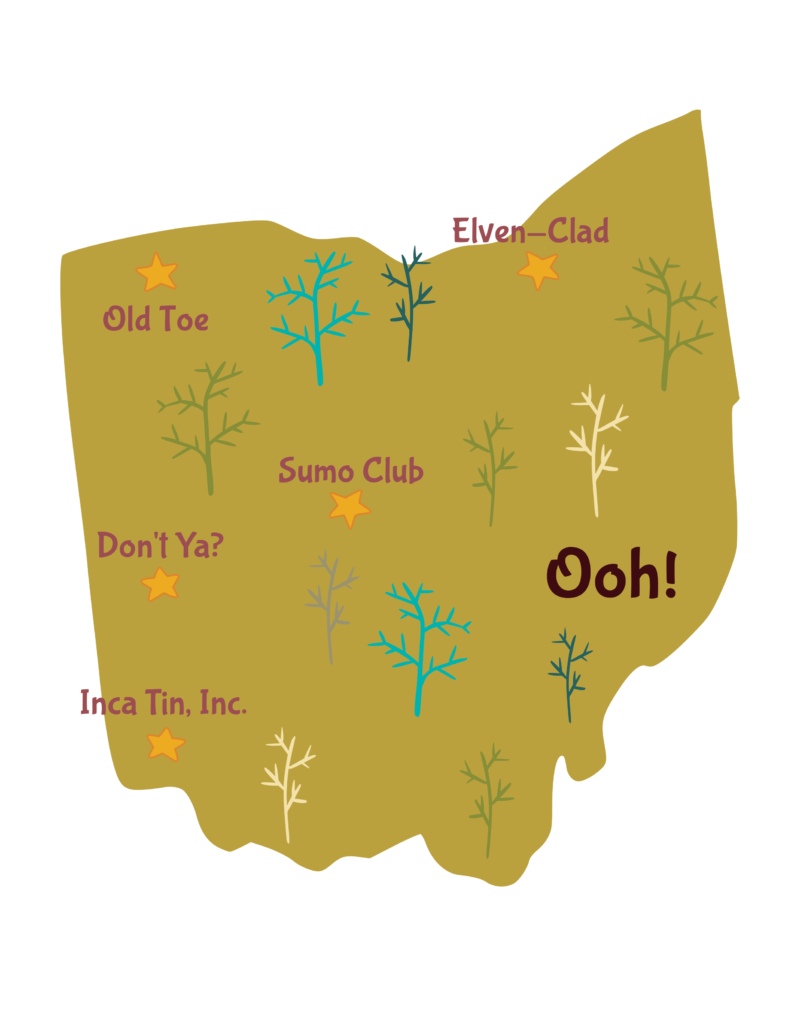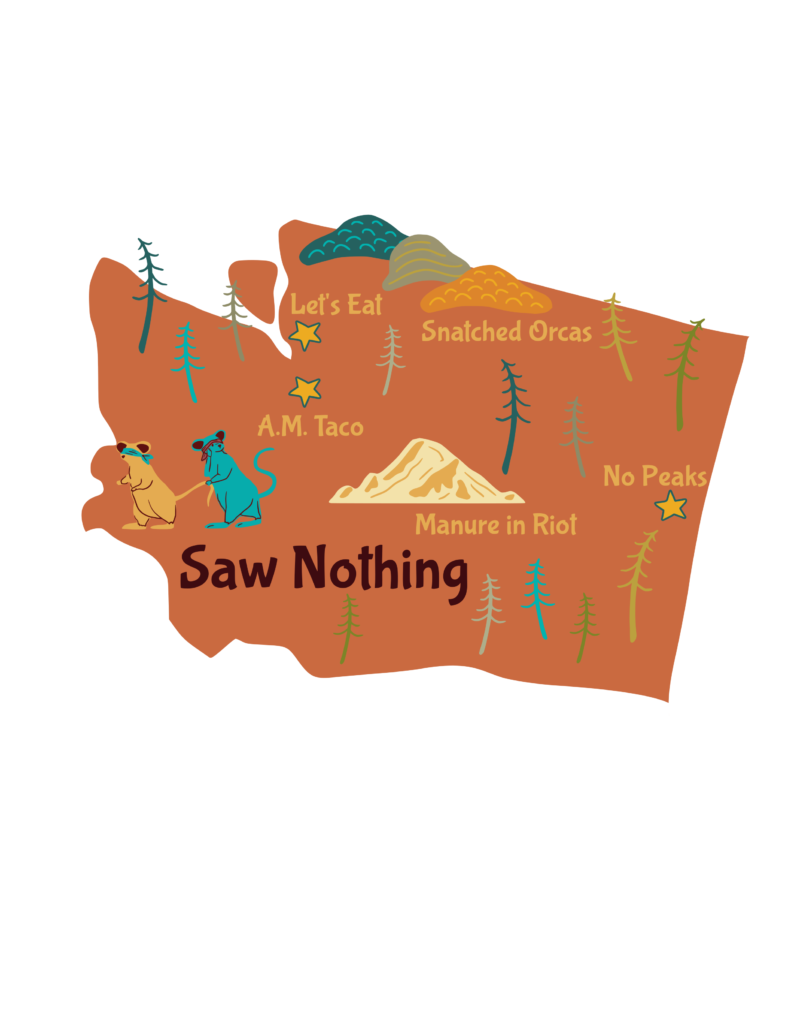 Inoccent Cut = Connecticut (we actually changed this one to "(In 'n' Out, Etc.)" in the final by getting cute with the parentheses
A Dry Bun = Danbury
All Dodos Sunning = Long Island Sound
Mad Frost = Stamford
New Van, Eh? = New Haven
Oh, Dr. Fart = Hartford (We couldn't help ourselves)
A dodo is a long-extinct bird.
Anime = Maine
A Piranha I Call Pat = Appalachian Trail
A U.S.A. Gut = Augusta
Darn Plot = Portland
Nite Owls = Lewiston
No Brag = Bangor
Van-Ade = Nevada
Er, No = Reno (We updated this in the final version)
He's No Nerd = Henderson
Salvages = Las Vegas
Make Deal = Lake Mead
Ten Airbags = Great Basin
Ooh! = Ohio
Don't Ya? = Dayton
Elven-Clad = Cleveland
Old Toe = Toledo
Sumo Club = Columbus
Inca Tin, Inc. = Cincinnati (This was one we changed a couple times, first to "Cacti in Inn" and later to "Tin can icin'".)
Saw Nothing = Washington
A.M. Taco = Tacoma
Riot in Manure = Mount Rainier
No Peaks = Spokane
Let's Eat = Seattle (My home town, so I'm particularly delighted with this one.)
Snatched Orcas = North Cascades
More states next week.